Français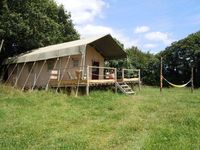 Farm camping
This is new !
Our campsite on the farm is opening this summer.
We have chosen a shaded, oak-lined meadow with direct access from the road.
We wish to preserve a family dimension. There are 5 camping pitches and a 40 meter - square 'Safari' tent available to rent. The 'Safari' tent is comfortably fitted on an untreated wood floor and real beds are waiting for you ! The toilet and shower facilities are within walking distance.
2 toilets, 2 showers and a cooking space are ready for use. You can also book a farm breakfast with organic milk and apple juice or buy season vegetables from our organic garden.
We offer a range of activities which include cow milking, (caring and feeding the animals?), bread making, landscape and wildlife walks, traditional Breton games, etc.
GR long-distances footpath Rennes-Mont St Michel passes close by (on our farm, you are half-way) and the river Couesnon provides pleasant circular walks through the valley.
Our farm is located 6 miles from a climbing and canoeing area, 15 miles from a swimming pool, 20 miles from a water-sports centre, 4 miles from a recreation facility, 3 miles from PICNICLAND leisure park and 30 miles from a high rope park.
In the village, you will find a restaurant, a greengrocer's, a baker, a post service, a cash machine, a medical centre and a chemist's.
For more information or to request a booking, please contact us :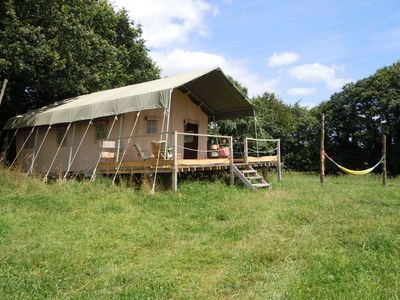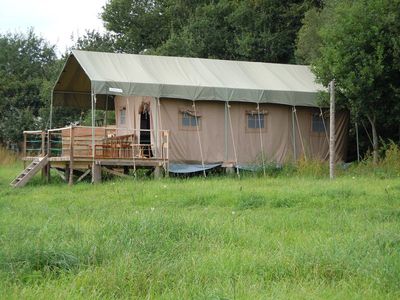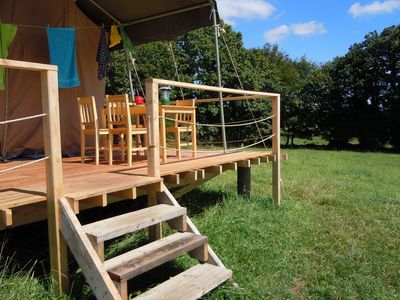 Olivier Costard
Lieu-dit la Rofinière 35140 Saint-Ouen-Des-Alleux
02.99.39.39.09